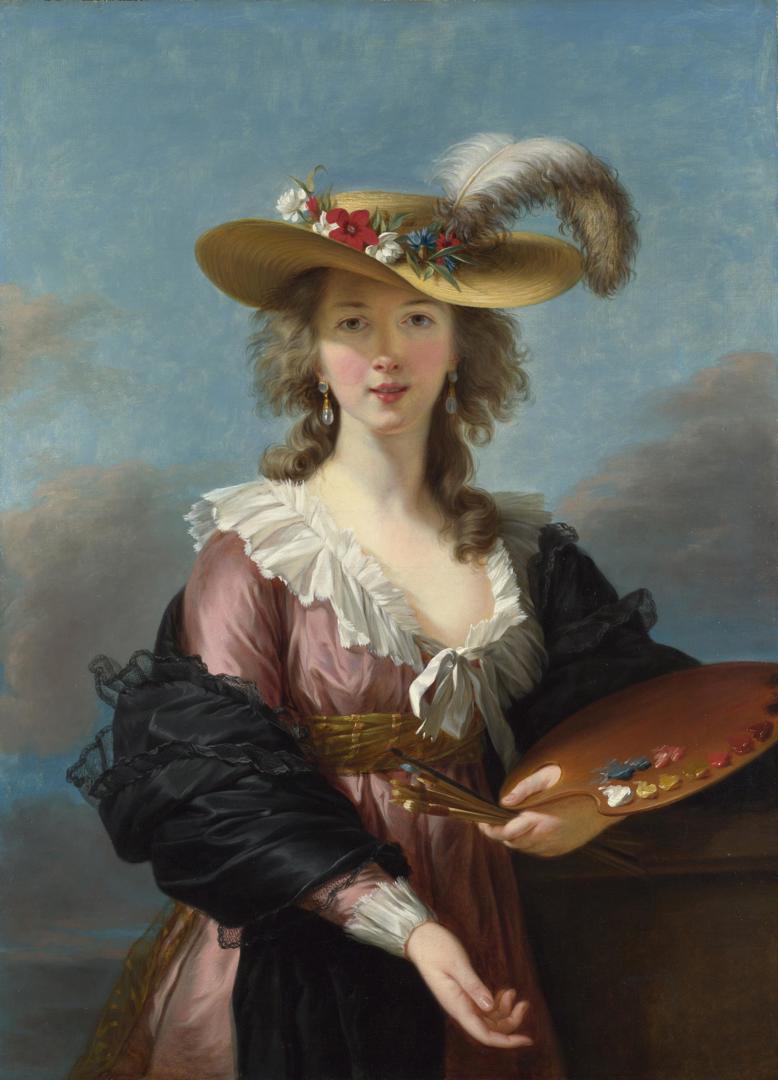 Elisabeth Louise Vigée Le Brun (1755-1842) is a painter most known for her portraits of aristocratic women. While her subjects and color palette are often classified as part of the Rococo movements, her overall style is more aligned with the Neoclassic period. Vigée Le Brun caught the attention of the public eye for her portraits of Marie Antoinette, some of which caused scandal and controversy at the French court.
Throughout her lifetime, Vigée Le Brun painted 900 pictures total. She is most known for her portraits, particularly portraits of women, of which she painted about 660. Vigée Le Brun was elected to art academies in ten cities, one of which was Academie Royale de Peinture et de Sculpture which only allowed fifteen women to have full membership between 1648 and 1793.
Brief biography
Vigée Le Brun was born Elisabeth Louise Vigée in Paris, France. She is the daughter of a hairdresser (mother) and portraitist Louis Vigée. Vigée Le Brun's first instructor was her birth father. As a teenager, Vigée Le Brun started painting portraits professionally, and through the salons in Paris, met her husband Jean-Baptiste-Pierre Le Brun, a painter and art dealer.
Eventually, Vigée Le Brun caught the attention of Marie Antoinette, who hired Vigée Le Brun for more than 30 portraits of the queen and her family. Because of her association with the royal family, Vigée Le Brun fled France with her young daughter during the French Revolution. During her time abroad, Vigée Le Brun painted portraits of aristocrats in Italy, Austria, Russia, and Germany.
Scandals
Vigée Le Brun's first scandal was practicing portraiture without a license as a teenager. She applied for a license after the academie seized her studio and was granted membership in 1776.
One of the portraits for Marie Antoinette was Marie-Antoinette en gaulle (1783), which depicted Marie Antoinette in a simple muslin frock, a look too informal for the queen of France. To improve the queen's public perception, Vigée Le Brun later painted Maire Antoinette and Her Children (1787), which depicted the queen as the mother of the king's children.
In 1787, Vigée Le Brun caused another scandal with her Self-Portrait with Her Daughter Julie (1787) which showed her open-mouthed and smiling in direct contrast to traditional portrait methods, which required neutral expressions.
Further Reading:
Featured Image by Julia Schwab from Pixabay